The Task Group is comprised of representatives from parishes around East Horsley with the remit of working together to instruct and encourage residents to mitigate their everyday effect on Climate Change. Useful links and latest initiatives are regularly updated and posted on the Action for Climate Change page.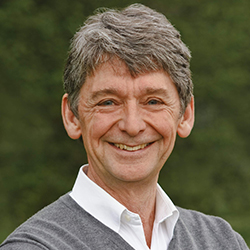 Cllr Antony Etwell (Chair), contact email This email address is being protected from spambots. You need JavaScript enabled to view it.
Other members: Parish Clerk Nick Clemens, Catherine Young (West Horsley PC and Borough Councillor), Jerome Muscat, Liz Hogger (Effingham PC), Jim Morris (Ripley PC), Julia Osborne (Ockham PC)
Ambition
The Action Group's ambition is to develop local initiatives in support of the national 2030 and 2050 Zero Carbon emission targets.
The group will include East Horsley Parish Councillors, members of the public and other specialist organisations, as well as experts who can contribute to the objectives. Ideally, the membership will be of varying ages, backgrounds and experiences.
Also established is a wider group with neighbouring Parish Councils (PCs) - The Parish Council Climate Change Group (PCCC). To date the group have connected with West Horsley, Effingham, Ockham and Ripley. The aim is to work closely to bounce ideas and share the load.
Some proposed objectives are:
Advise the PC and residents on ways to reduce carbon emissions.
To explore achievable changes that can be adopted by residents to minimise their impact on the environment
To explore options that benefit the environment & reduce impact on the climate
At the first PCCC meeting, Effingham presented suggestions which gave "first steps" ideas. These stimulated discussion about how each Council could help their own parishes including:
Climate Change website page
Recruitment of volunteers and experts
Engage with local parishioners
Expansion of recycling facilities
Electric car and cycle charging bays
Cycle path extensions
Increased local biodiversity programmes
Energy and water conservation at home
LED Street lighting
Climate Change Activity Survey
To date, East Horsley has some LED Street lighting and the Village Hall heating is supplied by a ground source heat pump.
The Spring Newsletter will feature the group's agreed objectives and some solid "first steps" that we can all engage with.
If you would like to contribute to this group, email: This email address is being protected from spambots. You need JavaScript enabled to view it.