Mission Statement
To improve the experience of using Horsley and Effingham Junction stations, including their environment, accessibility and facilities. In this way, both stations can become more of an amenity for the communities they serve rather than just points of access to railway services. Also, through enabling direct community involvement in shaping how rail users can interact with the stations, engendering a sense of "ownership" and pride amongst not only the adoption teams but also the wider communities that the teams represent
Since its founding in June 2019, the Railway Task Group has come on by leaps and bounds.
We are forging excellent relationships with South Western Railway and Network Rail and both station "Friends" groups have now formally joined SWR's Community Rail station adoption scheme.
This gives us a perfect "platform" from which to work with all stakeholders to help improve station facilities, access, landscaping, signage etc
Our membership currently exceeds 20 with representation from all local communities using the station.
We are arranged into four groups as follows:
Friends of Effingham Junction Station
Friends of Horsley Station
Accessibility Projects Team
Strategy Group
Anyone with some time and energy to contribute is welcome to get involved. Just contact Stephen by email on This email address is being protected from spambots. You need JavaScript enabled to view it.
EHPC Council Members
Stephen Groom (Chair)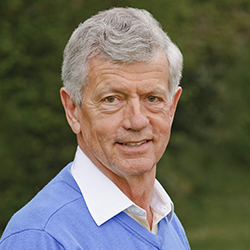 Cllr Andrew Franklin
Other current members include:
Alan Gilbertson
West Horsley Parish Councillor Mel Beynon
Martha Jessop
Effingham Parish Council Chair Ian Symes
Effingham Residents' Association Chair Vivien White
Local flora and fauna experts Brian Austin and Harry Eve
Landscape gardening Fiona Stephenson and Mark Lenel